Data centres used 14% of Republic of Ireland's electricity use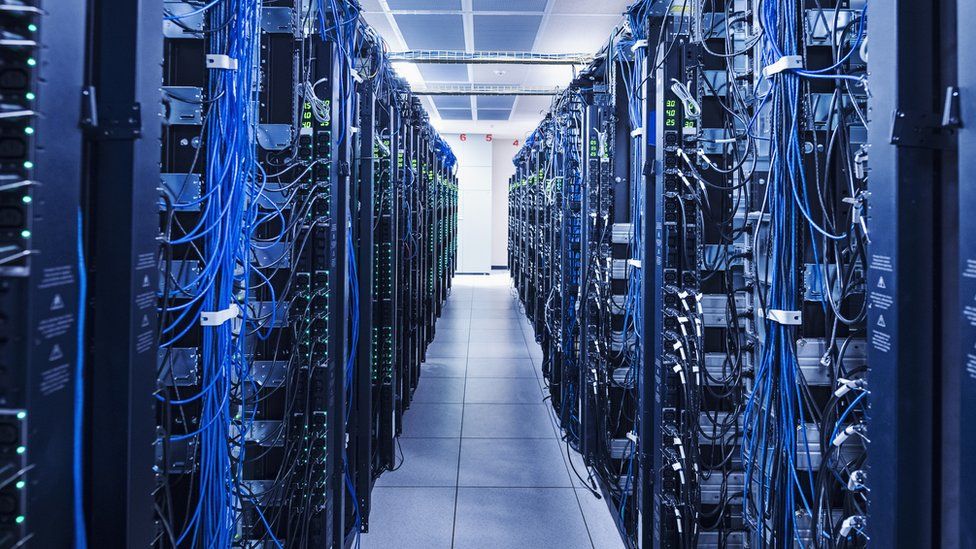 Data centres accounted for 14% of all electricity used in the Republic of Ireland in 2021, official data suggests.
They are effectively warehouses full of computer servers which are central to the operations of online businesses.
They need a large and constant supply of electricity to operate and cool the servers.
There have been concerns in Ireland that more centres could place pressure on the country's power grid.
Companies such as Facebook, Google and Microsoft have significant data centres in Ireland with more planned.
Figures from the Central Statistics Office (CSO) show that the centres accounted for almost 4,000 Gigawatt hours (GWh) of usage in 2021, out of total metered consumption of 28,500 GWh.
That is an increase of 265% compared to 2015, when data centres consumed just over 1,200 GWh.
The increase between 2020 and 2021 alone was 32%.
Future connections will depend on location, the ability to use back-up generators and the ability to reduce power consumption when requested.
The regulator said it was hoped the guidance would mitigate the risks to the electricity networks and "provide clarity" for future and existing connection applications.
The regulator added that without a new policy, there would likely be "a situation where demand would outstrip available supply at the peak and would result in load shedding and consumers facing rolling blackouts".