France's mustard shortage leaves sour taste
By Leo Sands
BBC News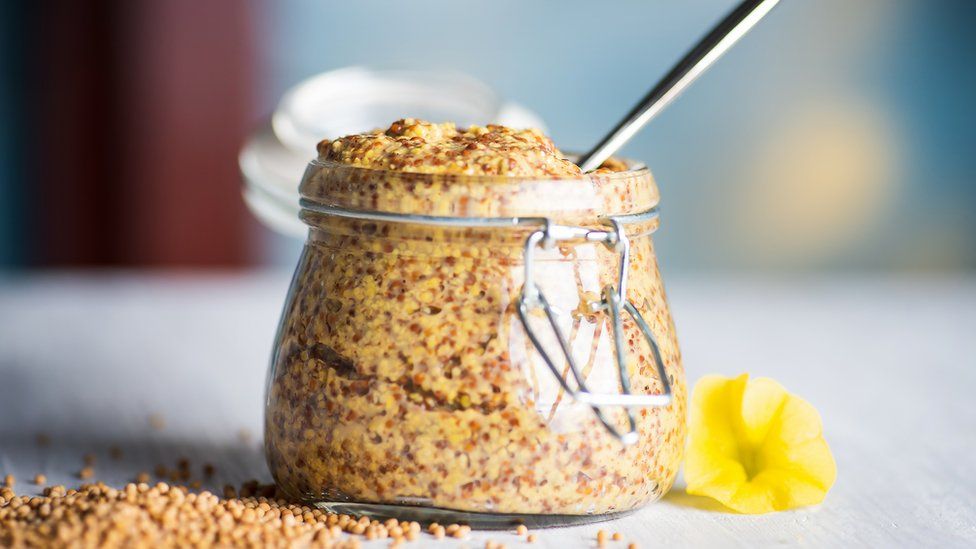 French shoppers are facing a sour sight in supermarkets this summer - no mustard.
The nationwide shortage is due to a lack of mustard seeds needed to produce the condiment.
Severe drought in Canada, poor harvests in France and the war in Ukraine have combined to reduce the supplies of mustard seeds available to producers.
The price of mustard has shot up by 10% in France as a result, and some shops are struggling to restock jars.
Canada, where France imports many of its mustard seeds from, was hit by drought last year that collapsed crop yields in the country's agricultural west.
Not all droughts are due to climate change, but excess heat in the atmosphere is drawing more moisture out of the earth and making droughts worse.
The world has already warmed by about 1.2C since since the industrial era began and temperatures will keep rising unless governments around the world make steep cuts to emissions.
Meanwhile in France domestic mustard seed harvests have fallen short of expectations for three years in a row, most recently due to a wet winter and cold spring.
Luc Vondermaeson, who is managing director of France's third-largest mustard manufacturer La Reine de Dijon, told the BBC that production was running at 20-25% below normal.
Seeds could still be found in January and February, he said, but availability had dwindled since then.
"The market is totally empty. Everything has been booked and we have difficulty obtaining seeds."
French producers had originally hoped to import additional mustard seeds from Russia or Ukraine to make up for the shortfall, but since the invasion this has no longer been possible.
The war has disrupted global supply chains for many agricultural products.
Russia's attacks on and blockade of Ukraine's Black Sea ports and Western sanctions on Moscow have combined to severely limit the amount of food either country is exporting to the rest of the world.
You might also be interested in: