Swedish court convicts Iranian ex-official over 1988 executions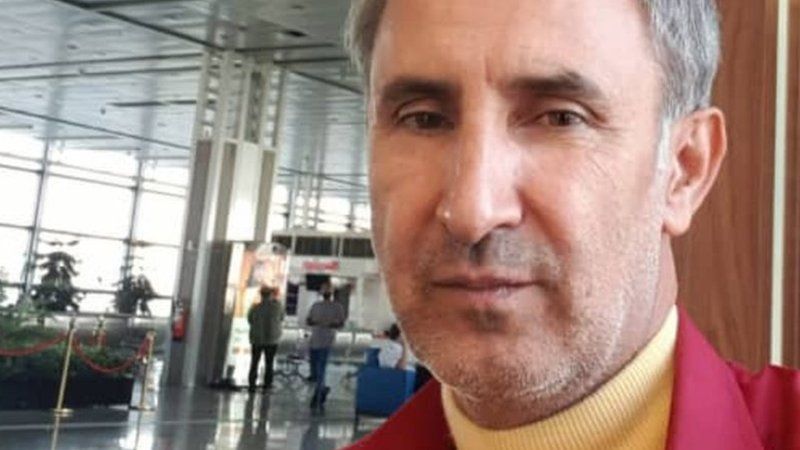 A Swedish court has found a former Iranian official guilty of war crimes in connection with the mass executions of political prisoners in Iran in 1988.
Hamid Nouri, 61, was sentenced to life in prison for what prosecutors said was his leading role in the killing of large numbers of opposition supporters.
His lawyer said he would appeal, while Iran called the verdict "political".
Nouri was arrested after flying to Sweden in 2019 and was tried under the principle of universal jurisdiction.
He was the first person to face prosecution for participating in the executions, which Iran's establishment has never formally acknowledged.
The trial has strained relations between Sweden and Iran, which has been accused of using an Iranian-Swedish dual national sentenced to death on spying charges as a "hostage" in an attempt to force an exchange with Nouri.
Swedish prosecutors accused Hamid Nouri of committing war crimes and murder between July and September 1988, when they said he was assistant to the deputy prosecutor at Gohardasht prison in Karaj.
Following an attack during the Iran-Iraq War by Iraq-based members of the Mujahedin-e Khalq (MEK), also known as the People's Mujahedin Organisation of Iran (PMOI), Iran's then-Supreme Leader Ayatollah Ruhollah Khomeini issued an order to execute all prisoners who were loyal to or sympathised with the leftist opposition group.
He was also accused of the murder of inmates who sympathised with various other left-wing groups and were regarded as apostates.
Nouri's defence team argued that he was a victim of mistaken identity. They said he never worked at Gohardasht and was instead an administrator at Tehran's Evin prison who happened to be on leave during the executions.
However, the court found on Thursday that he "jointly and in collusion with others participated in the commission of the criminal acts".
"This is a great day for me, a great day for all the victims' families," Mehri Emrani, a 61-year-old MEK supporter whose husband was one of the plaintiffs, told AFP news agency, as protesters outside the court chanted "we won this time".
Human Rights Watch said the ruling sent "a message to the most senior Iranian officials implicated in these crimes that they can't remain beyond the reach of justice forever".
Nouri's lawyer, Thomas Soderqvist, said he was "disappointed" with the verdict and would appeal against the sentence.
The Iranian foreign ministry said: "Iran is absolutely certain that Nouri's sentence was politically motivated and it has no legal validity."
Nouri was arrested in November 2019 when he arrived at a Stockholm airport on a flight from Iran. Swedish police acted after receiving a criminal complaint based on testimony from former political prisoners.
Swedish law recognises the principle of universal jurisdiction, which allows one country's judicial system to prosecute crimes against international law even when they were not committed on that country's territory.