Ukraine war: Poland missile strike reveals Nato divisions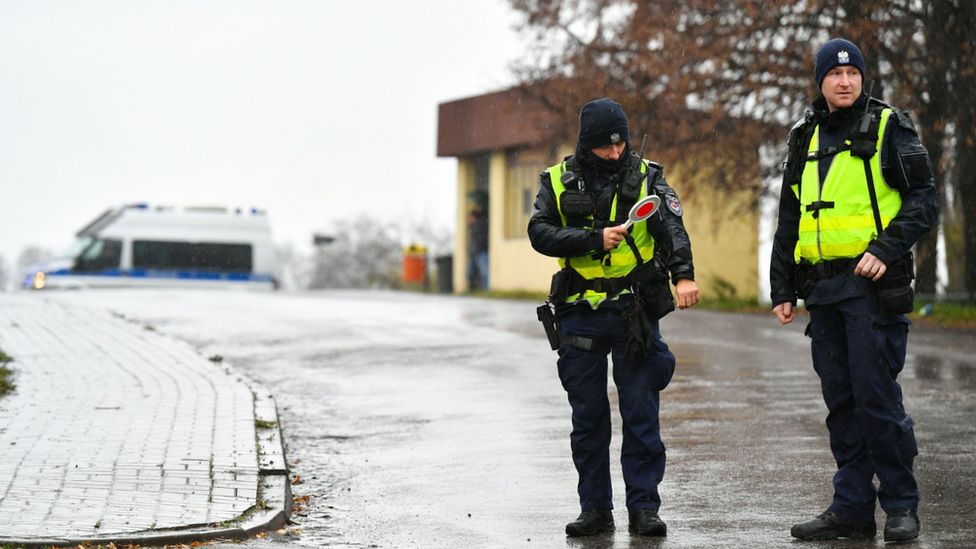 Responsibility for the missile strike in Poland is still being established.
But the way countries responded to the incident before the facts were known was revealing.
Ukraine was swift to blame Russia. President Zelensky called it "a Russian missile attack on collective security" and as such "a very significant escalation". Foreign Minister Dmytro Kuleba said it was "a conspiracy theory" to suggest missiles were part of Ukrainian air defences. These claims about Russia subsequently appear unfounded.
This kind of rhetoric is beginning to exhaust the patience of some Western diplomats. They fear that Kyiv's at times maximalist language and demands risk adding to so-called "Ukraine fatigue" among allies.
Baltic states on the front line with Russia were quick to call on the collective defence of Nato. The President of Lithuania Gitanas Nauseda declared on Twitter: "Every inch of NATO territory must be defended!" And others said the incident made the case for even greater military support for Ukraine.
Latvia's defence minister, Artis Pabriks, suggested NATO could provide more air defences for Poland and "part of territory of Ukraine". Kaja Kallas, Estonia's prime minister, said the West should give Ukraine more military, humanitarian and financial support.
In contrast, the initial response from the United States and other Western countries was to call for calm and wait for the facts to emerge.
There was a clear desire to avoid any escalation that could involve a collective Nato military response. American officials were among the first to suggest the missiles were part Ukrainian air defences.
What this incident shows is that mistakes happen in war. Some of the missile systems being used are old. Given the scale of the missile strikes it is perhaps surprising something like this has not happened before.
But the events of the past 24 hours suggest that if the war were once again to spill over into Nato territory more substantially, the response might not be as uniform and united as some might expect.