MH17: Human rights court will hear Netherland's case against Russia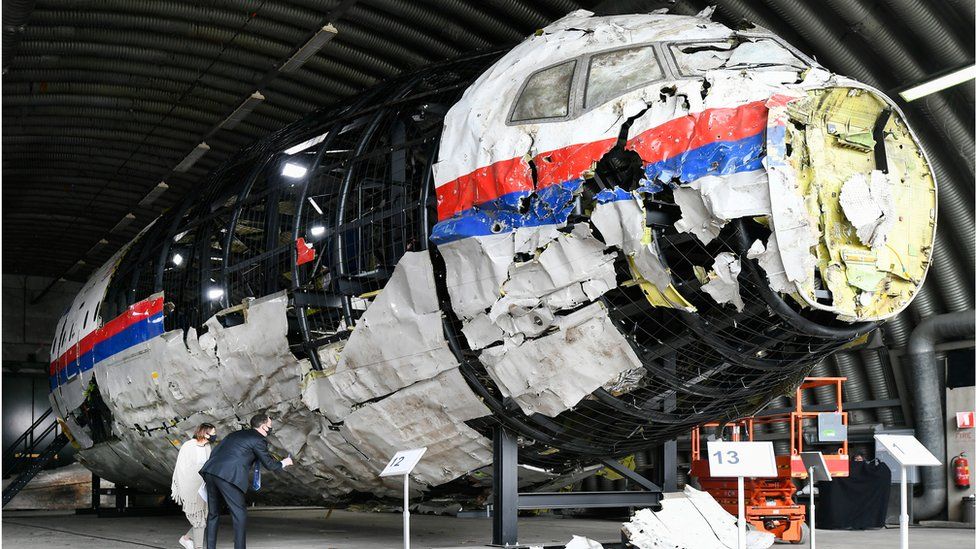 The European Court of Human Rights has confirmed it will hear a Dutch case against Russia over the downing of flight MH17 in 2014.
All 298 people on the Malaysia Airlines flight from Amsterdam were killed when it was shot down by a missile fired by Moscow-backed Ukrainian separatists.
The Dutch government argues that Russia's disinformation about Moscow's role in the incident is a violation of the relatives' human rights.
Russia denies the allegations.
The Boeing 777 was flying from the Dutch capital to Kuala Lumpur when it was hit by a Russian-made surface-to-air missile in July 2014 during a conflict between pro-Russia rebels and Ukrainian forces in the Donbas region of Ukraine.
The Netherlands argues that Russia played a key role in the air disaster and the case hinges on whether or not Moscow had "effective control" over the area of Ukraine where the missile was fired from.
At this stage, the ECHR's decision is only procedural and does not rule on the merits of the case, but it shows the court believes Russia can be held accountable for the human rights violations in the regions of Luhansk and Donetsk.
It could be years before a ruling is issued, but if the ECHR issues a guilty verdict against Russia, Moscow could be obliged to pay damages to the victims' relatives.
Last September, Russia stopped being party to the European Convention on Human Rights, but the court can still deal with claims against Russia regarding actions up until that date.
In November, a Dutch court at the Schiphol Judicial Complex found three men - two Russians and a Ukrainian - guilty of murder in absentia for their part in the downing of MH17.
The court concluded that the missile had been fired deliberately to bring down a plane, even if the target had been military rather than civilian.
The three men were sentenced to life in jail but are all thought to be in Russia.
Since Moscow condemned the verdict as scandalous and politically motivated it is extremely unlikely that they will be handed over to face justice.
Russia has repeatedly denied involvement in the attack.