Ukraine war: Sex lives in focus for Ukraine's injured veterans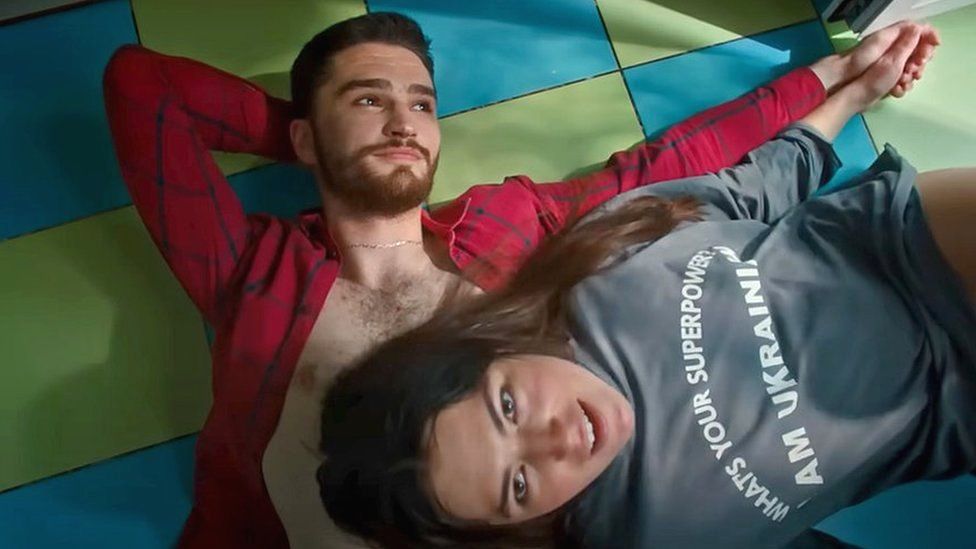 At a modern office in central Kyiv, a 26-year-old Ukrainian veteran is proudly playing a video on his phone that shows him passionately kissing a young woman in a kitchen.
It is an advert for ReSex: a charity that tries to help former soldiers with their sex lives, after suffering physical and mental trauma.
In March last year, invading Russian forces launched a brutal siege of the Ukrainian port city of Mariupol, pounding much of it to ruins. Hlib Stryzhko - then a marine - was one of the city's defenders.
A Russian blast knocked him from the third floor of a building to the ground. He was then crushed under rubble.
Hlib's pelvis, jaw and nose were broken, and as well as being badly concussed, he says the heat of the explosion melted his tactical goggles onto his face. He was then captured by Russian forces and taken as a prisoner of war.
The following month, Hlib was released and sent back to Ukrainian territory as part of a prisoner exchange. But he says he received little medical care during his time in captivity.
It was while Hlib worked on his recovery that ReSex approached him.
"After my pelvis injury I had problems that took some time to heal. And [the issue of sex] wasn't talked much about, so I wouldn't want that to happen to other people like me," he says.
"That was a motivation to take part in the project."
Ivona Kostyna is one of the founders of Veteran Hub, the group which runs the ReSex project.
She says they first had the idea for the project back in 2018, after reading about the issue for US soldiers.
BBC
There's sex in the hospital, sex at home, sex before procedures, sex after. There's a lot of good sex going on
After securing funding with the start of Russia's full-scale invasion, they spoke to Ukrainian soldiers and experts, to ensure they were tailoring their help specifically to the men and women who need it.
They faced some confusion from the public - and veterans - when they first asked for responses to questions online. "People are dying, you're thinking about sex!" Ivona says.
They also had to confront some of their own preconceptions - like the false assumption that injured veterans would all be struggling with their sex lives.
"There's sex in the hospital, sex at home, sex before procedures, sex after. There's a lot of good sex going on," Ivona says. "We were like, wow, OK, how can we be helpful here?".
But overall, she says, the response has been overwhelmingly positive.
The charity has printed some 6,000 booklets and sent them out to medical centres, veterans and their families all around Ukraine, and made them available online.
ReSex has also launched a social media campaign with videos, graphics and a helpline. The charity covers everything from masturbation to sex toys and even basic biology.
"We try to cover it all," Ivona says, adding that there's also a section of the booklet specifically for young injured veterans who may be virgins.
"So sex after their wound would be their first sex ever, which is quite different from what they might have imagined."
Kateryna Skorokhod, ReSex's project manager, says they published separate guides for women and men to ensure respective partners have specific advice tailored to their experiences and their bodies.
She stresses, though, that the focus of the project is more on the emotional side than the physical.
"It's about how you can accept yourself, how you can love yourself, and how you can build a relationship with yourself and your partner after these injuries - with sex and with intimacy in relationships."
Relying on veterans answering their questionnaire means there are gaps in their research, she says, adding that they've struggled to get any responses from the LGBTQ community.
But they've also learnt a great deal about Ukraine's veterans. Specifically, they realised that traumatic brain injuries are often going undiagnosed and under treated in the country - something she says affects "the libido and the whole sexual performance very much".
The language used to discuss sex is important too, Ivona says.
"It's definitely not a dramatic language. It's definitely not about 'overcoming obstacles' - that's probably good for sport, but it turns out sex is not on the same scale."
She says it's important to make sure veterans know they don't have to have sex unless they want to, and that sex may be difficult or painful at first.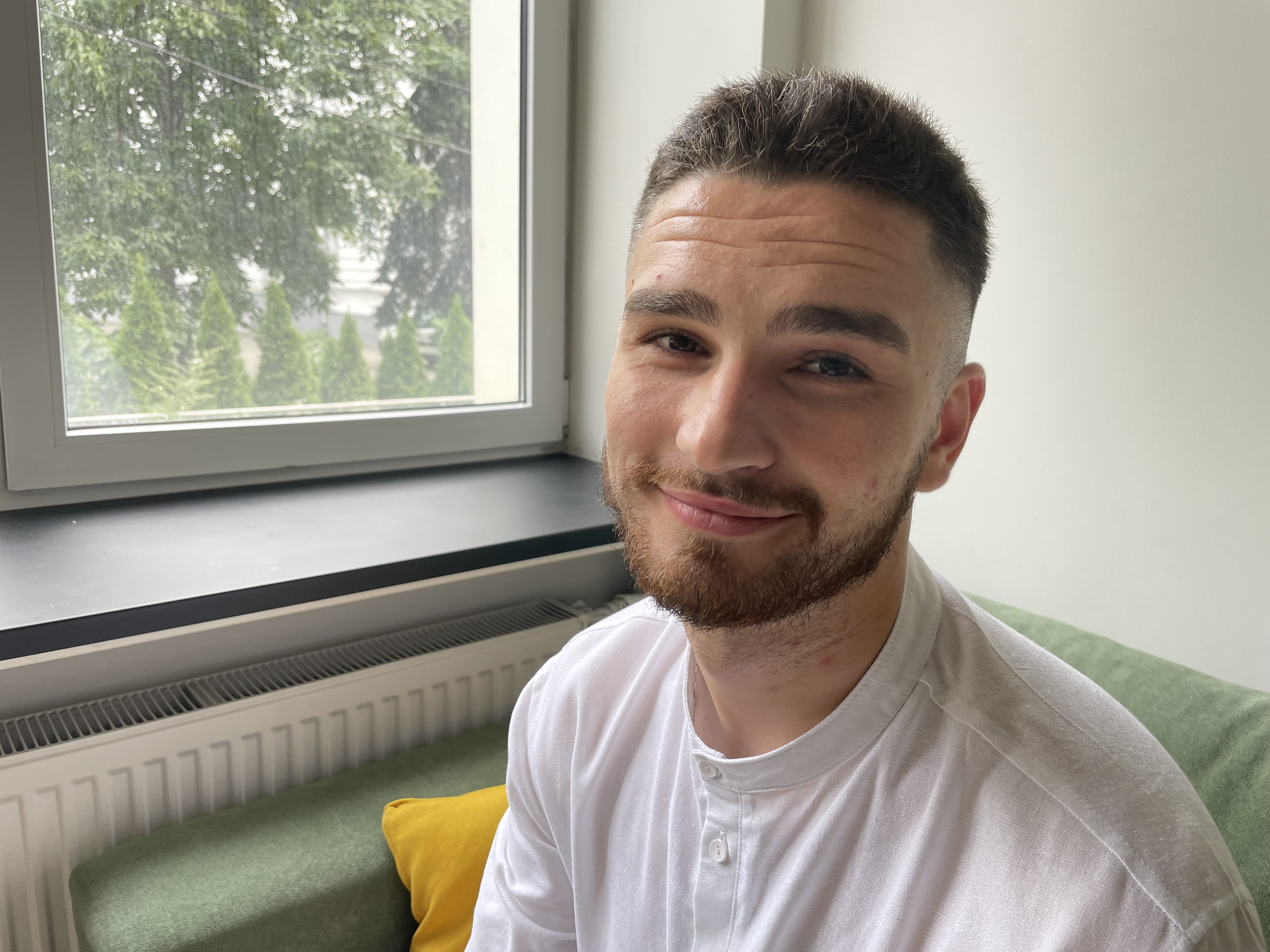 BBC
Every partner I had was important to me, in gaining my confidence back. I'm very grateful for that
Hlib certainly speaks positively about the project that he's joined. When asked if he's had a girlfriend since his injuries, he laughs.
"After I came back from captivity and the hospital, I had a girlfriend, and then another when I was doing the project questionnaire. And now I have a partner," he says. "I might have missed one."
But he said he was thankful for every person he had dated in the past year.
"Every partner I had was important to me, in gaining my confidence back. I'm very grateful for that."
Additional reporting by Svitlana Libet