Aurigny sale could be 'disaster' for Guernsey air links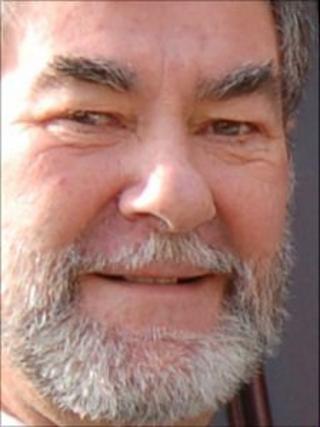 The potential sale of States-owned airline Aurigny to its rival Blue Islands would be a disaster, a former chief minister says.
Mike Torode, who also sat as president of the Guernsey Transport Board, said he was concerned for the island's vital lifeline links to the UK.
The island's States bought Aurigny to secure those links, but has now reached an agreement in principle for the sale.
Mr Torode said "it would be a terrible mistake" to lose control of the routes.
He said: "Slots at Gatwick have changed hands for more than £10m a piece, if we sell Aurigny to a competitor what a temptation for them... maybe in a year or two's time to say well we've lost a few bob over this operation but we can get it back by selling the slot.
"To sell to Blue Islands would be an absolute disaster, I think it would be for not a lot of cash and I am not confident they will be there operating as an airline and certainly operating to and from Gatwick in as little as a couple of years."
'Losing money'
Treasury and Resources Minister Charles Parkinson said the States would have to pay off Aurigny's £7m of debt before any deal went ahead.
He said: "At the moment Aurigny is losing money and the taxpayer ultimately is bearing the cost of those losses, the benefit to the taxpayer of this deal, apart from the fact that we will get something for the airline is that no longer will the taxpayer be called upon to fund Aurigny's losses."
The island's coffers would also profit from shares of the new merged airline's profits, but it may be some time before it shows a profit.
The States-owned airline suffered a £1.5m loss in 2008 and was not expect to make a profit in 2009 or 2010.
Derek Coates, chief executive officer of the Healthspan Group which owns Blue Islands, said it could be two years before the new merged airline was in profit.
He said: "We anticipate that they'll be a lot of new aircraft to be bought, a lot of re-branding if we succeed in acquiring the airline and it's in our ownership by the end of the year we'll spend next year as an investment year and I'm hoping in 2012 we'll be a profitable airline."