Commodore Clipper fire caused by 'electrical fault'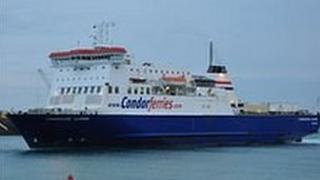 A fire which started on board a ferry travelling from the channel islands was caused by an 'electrical fault' an investigation has found.
A report by the Marine Accident Investigation team found the fire on-board the Commodore Clipper started when a power supply overheated.
It also concluded that the fire spread because electrical breakers did not trip during the incident on 16 June.
The ferry was travelling from Jersey to Portsmouth when the fire broke out.
Sixty-two passengers had to wait in Portsmouth dock for nearly 12 hours while 50 firefighters put out several small fires and removed damaged trailers from the ferry.
No-one was injured in the incident.