System causes 'decision delay' says chief minister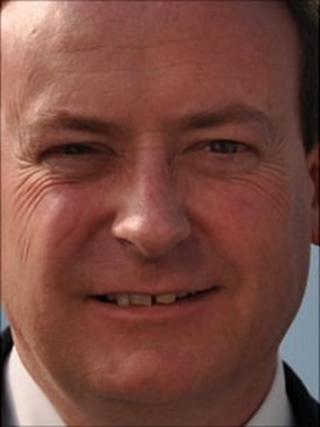 Guernsey's system of government is to blame for the amount of time it can take the States to make decisions, the chief minister has said.
Deputy Lyndon Trott made the comments as the key speaker at July's Chamber of Commerce Guernsey lunch.
On the topic of the UK's coalition government he focused on the what he called "Guernsey's coalition of 47 independent parties".
He said there were a number of challenges in the current system.
Deputy Trott said: "Take into account the need for legal scrutiny of almost everything we do and the necessity, on occasion, to touch base with external stakeholders.
"All these activities, and more, create the notion of 'States time' in which resolving issues in a matter of weeks is to move with the speed of light.
"Delivering results in a matter of months is 'exceptional' and changing slowly over a number of years is 'normal'.
"We eventually manage to get there but this system is particularly challenged when we need to take swift and decisive action whether over the Airport Firefighters dispute or the purchase of tankships. It is then that the system begins to struggle."
He said: "It is my view that given the naturally risk-averse nature of many of our States Members and their special role as decision makers on behalf of their electorate we often make decisions that do not necessarily reflect the best option for the island, but rather we opt for those outcomes with which the majority are most comfortable."
In conclusion Deputy Trott said the States "does deliver the goods" and "we have an excellent standard of public service, this island and its economy is the envy of many others".