Proposal for £35m rebuild of Les Beaucamps School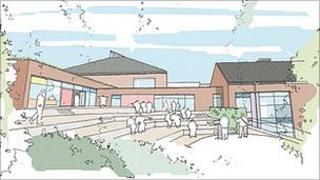 Guernsey could spend £35m on a new secondary school to replace Les Beaucamps, if planners give permission.
The application to demolish and rebuild the school has been filed with the Environment Department.
Education Minister Carol Steere said she was confident the States would back the plans and hoped that they would go to the States early next year.
She said her department wanted to ensure "quality and value for money" in the build.
Deputy Steere said they had delivered four projects recently that were "all on time and on budget".
Despite the tough economic climate the States has classed the rebuild as a priority and money has already been earmarked.
Les Beaucamps was built in the late 1950s and currently has more than 500 pupils.