Motorcyclist who killed boy detained for two years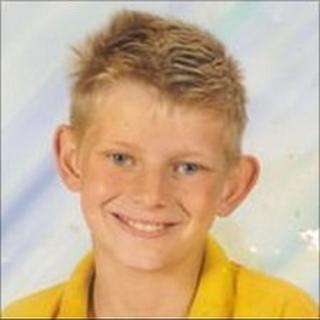 Guernsey's Royal Court has sentenced a motorcyclist to two years youth detention after he admitted causing death by dangerous driving.
Reece Ogier, 17, was also banned from driving for seven years for hitting an 11-year-old boy while reportedly riding at speeds of up to 90mph.
Callum Eborall was pronounced dead in hospital after the collision at Les Banques, St Sampson, on 15 May 2009.
Two other men were given community service.
Jason Guilbert, 20, and Craig Mollett, 18, were sentenced to 150 and 120 hours of community service respectively for riding in a manner dangerous to the public.
Both were banned from driving for 18 months.
All three men had previously entered guilty pleas.
Advocate Chris Dunford, prosecuting, said a number of witnesses had come forward and recounted how the three had ridden their motorcycles from the Bridge towards St Peter Port at speeds well above the island's 35mph limit.
One witness put the speed at which they were travelling at about 90mph, others spoke of speeds in the region of 50-60mph.
The witness described how they overtook a car near the Red Lion pedestrian cottage and Ogier's machine hit Callum Eborall, killing him instantly.