Guernsey commuter route is closed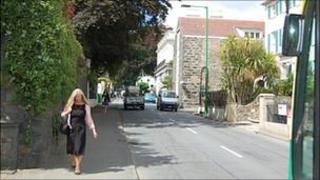 One of the major routes into St Peter Port in Guernsey will be closed for a month for repairs and drainage work to be carried out.
The Grange has shut to all traffic, and residents and local businesses only have limited access to their properties.
The Public Services Department said the work was "essential".
The work is being carried out in stages, with the first between Sausmarez Street and Doyle Road.
People living and working in the area will only be able to access properties by vehicle before 0830 BST, between 1230-1330 BST and after 1630 BST each day, Public Services said.