States of Guernsey agrees to spend on heritage objects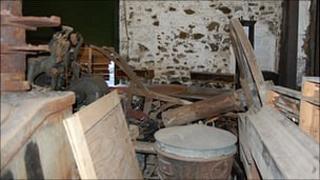 The States of Guernsey has agreed to spending £1m over the next four years to improve storage for the island's historical objects.
The Culture and Leisure Minister said no more time should be lost in providing a way of looking after the island's heritage assets.
Mike O'Hara said ultimately what they wanted to achieve was determined by the resources given to it.
The move received overwhelming support in a 40-6 vote.
The department previously said the current facilities at the Gibauderie Yard, Baubigny Arsenal and Little St John Street were no longer fit for purpose.