Guernsey Electricity blames regulator for losses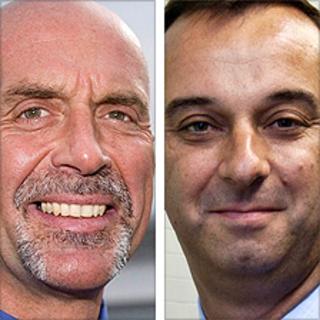 Guernsey Electricity has blamed its regulator for its seventh consecutive year of overall annual losses.
Figures released for 2009/10 show the company lost £19,000 last year after interest, tax and pensions were taken into consideration.
Ian Watson, the outgoing managing director, said the set rates were too low for the company to make a profit.
His replacement Alan Bates agreed and said he hoped for change in the island's regulatory regime.
Mr Bates, who takes up his post in August, said: "The current regulatory framework doesn't quite work and we're very optimistic that the regulatory review will put in place a proportionate and fair light-handed approach to regulation."
A review into the way the Office of Utility Regulation (OUR), the regulator of Guernsey's electricity, post and telephone markets, is being conducted by the UK's Regulatory Policy Institute and is expected to be completed by the end of October.
A spokesman for the OUR said: "A constructive and open relationship between regulated companies and the regulator and an acceptance of the role of regulation is vital if consumers are to benefit fully from the commercialisation process.
"It is a regret that this has not been achieved to the level needed in the past with Guernsey Electricity, but we look forward to working with Mr Bates in achieving this goal going forward."