Guernsey's chief of police George Le Page retires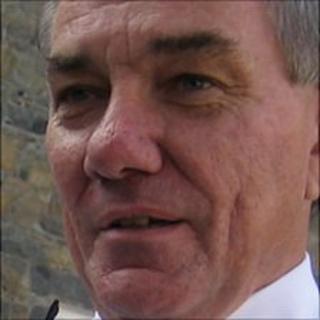 Guernsey's chief of police leaves his office for the last time on Friday and said he would not be interfering when his successor takes over.
George Le Page, who has served in the island force for 43 years, officially retires at the end of August but has taken leave for the remaining time.
Patrick Rice, the commander of the City of London Police, is his replacement.
Mr Le Page said he would leave Mr Rice to implement his own vision for the policing in the Bailiwick.
He said: "The role of policing is ever dynamic, it's constantly changing and what may have been important today has a different priority tomorrow.
"It is important that Patrick is able to police the island with his vision, with his abilities and, importantly for the good of the community, without a former chief officer interfering, so I will be completely keeping out of it I assure you."
Mr Le Page, who became chief officer in 2003 having held the post of deputy chief officer since 1998, said he was looking forward to being able to do what he wanted when he wanted.
He said: "I'm just going to take a little time out to really chill out and who knows. I haven't got any set plans yet other perhaps than to take a greater interest in growing vegetables, perhaps going back to growing my dailias and exhibiting in The West Show again."