Bailiwick of Guernsey marine energy impact study ready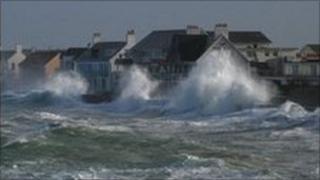 A major study looking at the potential impact of renewable marine energy in Bailiwick waters has been completed.
With some of the strongest tidal currents in the world, there is potential to generate more power than the islands would actually use.
The renewable energy commission has been assessing the technological impact on wildlife, landscape and issues like shipping and navigation.
Risks reported include habitat damage, noise and coastal erosion.
Anyone with views on the report's findings are invited to share them with the commission before 10 September.