Increase in Guernsey bus fares sparks controversy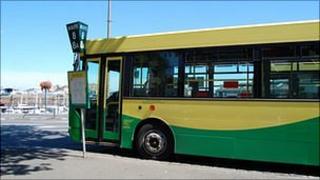 Concerns about the increase in bus fares in Guernsey have been "blown out of proportion" according to States deputy Janine Le Sauvage.
The price for a single journey in the isle has gone up from 60p to £1.
Last week, some deputies asked the environment department to delay the decision, but the rise came into force on Sunday.
Ms Le Sauvage said the mistake was in not putting prices up for the past four years.
One of the 22 politicians who opposed the increase, Deputy Gloria Dudley-Owen, said the rise undermined Guernsey's integrated road transport strategy.