Guernsey's Health minister announces further cutbacks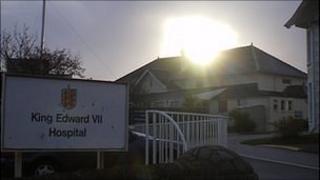 Guernsey's Health Department said it hoped to save more than £650,000 a year with further service cutbacks.
The number of continuing care beds at the King Edward VII hospital has been cut from 57 to 44, which will save about £400,000 a year.
Minister Hunter Adam said necessary staff reductions would be made through natural wastage and redeployment.
He said the department was on its own target to save £1.5m and introduce long-term budget controls.
Other savings are due to be made in off-island treatment for mental health patients, as the department said it was now able to offer these services in the island, restructuring the staffing of the pharmacy department and continuing the temporary closure of one of the medical high dependency units.