Guernsey's Grand Bouet estate proposals released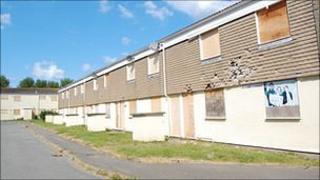 A draft plan for what will be built to replace Guernsey's Grand Bouet estate has been released by the Environment department.
The site, part of which has already been demolished, is being redeveloped on behalf of the States by the Guernsey Housing Association (GHA).
The draft outlines key issues the GHA need to consider and will play a major part in the design of the new estate.
It is likely to be one and two-bedroom homes, as well as family units.
The department said the design needed to be sympathetic to the surrounding areas and was looking for an end result of an estate that gave a sense of pride to its residents.
Minister Peter Sirett said: "Much has been learnt from the mistakes of the past in these large estates and the brief will help us to avoid them in the future."
The Environment Department said it was inviting comments on the draft development brief to the submitted, with a deadline of 23 August.