Guernsey's unemployment figures drop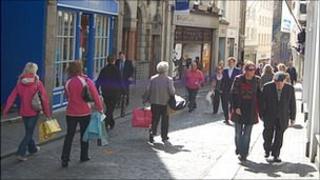 Unemployment in Guernsey has dropped by 11% in a single month as 56 fewer people claimed benefit.
At the end of July, 436 islanders were registered as unemployed and available for work compared with 492 in June.
Of those out of work, 34 were in schemes which offered work or skills to help them find jobs and 110 were in part-time or casual employment.
The figure was also down year on year as 462 people had been registered at the end of July 2009.
Those out of work represented 1.38% of the island's working population.