Complaints over lack of Miss Guernsey at Alderney Week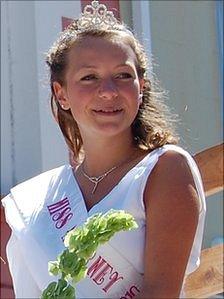 The organisers of Alderney Week have expressed disappointment that Guernsey was not represented in the cavalcade.
The current Miss Alderney, Jo Woodnut, and Miss Jersey Battle of Flowers, Sarah Watson, both took part in the annual event.
However, as no selection has taken place for a Miss Guernsey since 2008 because of organisational issues there was no-one to represent the island.
Ilona Soane-Sands said it was a great shame the island was not represented.
The Alderney Week organiser said: "You've got beautiful girls over there, it really doesn't make sense as she would be here and probably at the Jersey Battle of Flowers."
Natalie Thoumine was crowned Miss Guernsey in 2008 and represented the island at events in both 2008 and 2009.
She said being an ambassador for the island was the best part of winning the title: "I didn't enter for a beauty pageant but for the chance to represent my island.
"I've done so many things through being Miss Guernsey, you get to do a whole range of duties as part of your Miss Guernsey calendar."
The beauty contest used to be a staple part of the South Show and then was held at the Carlton Hotel for three years until 2008, but the future of the event is unclear.
Related Internet Links
The BBC is not responsible for the content of external sites.