Alderney publican's smoke ban fear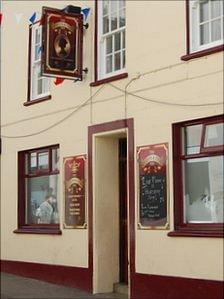 Alderney's pub trade has been hit hard by the island's smoking ban, claims the landlord of the Coronation Inn.
Islanders have been unable to light up in restaurants and bars since the beginning of June.
Mark Marriner said his trade had dropped off significantly since the ban was introduced.
He said although Alderney Week was as busy as usual, his tea-time business before the annual event had been "virtually non-existent".
Mr Marriner said there was more mess on the streets despite the provision of ashtrays.
But his fear that it would cause be more noise on the streets at night had not materialised, he said.
The States of Alderney government was contacted about Mr Marriner's claim, but has so far not commented.
Related Internet Links
The BBC is not responsible for the content of external sites.