Moves to reduce non-recyclable packaging in Guernsey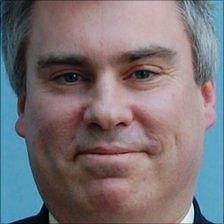 The politician in charge of the search for a waste solution for Guernsey says he wants to eradicate non-recyclable packaging.
Scott Ogier, deputy minister of Public Services, was charged with the new strategy after the States stopped the previous one earlier this year.
He said shops and suppliers were being consulted to limit the amount of material coming into the island.
Deputy Ogier said once in the island it could only end up in landfill.
He said: "It's very frustrating to go down to your local supermarket to buy local produce to find that it's not in a recyclable package and you have to put it into the tip, it just makes no sense, we hope to eradicate that and make it all recyclable."
A consultation on the new strategy is due to start in early September and Deputy Ogier said: "We hope to have a report ready to go to the States by summer next year."
Related Internet Links
The BBC is not responsible for the content of external sites.