Second Condor ferry returns to full power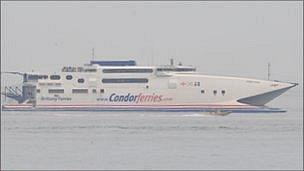 Two out of the three ferries that operate between the Channel Islands and the UK and France are back up to full speed, Condor Ferries has said.
A problem with the lube oil system in one of Condor Vitesse's four engines was repaired over the weekend.
Simon Edsall, managing director, said the range of problems came at their busiest time of the year.
Mr Edsall repeated his apology to all those affected by ferries' schedule changes.
Related Internet Links
The BBC is not responsible for the content of external sites.