Leale's Yard options considered by Guernsey developers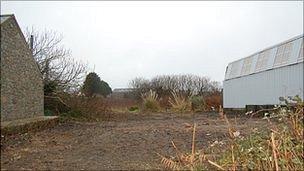 The developers of the Leale's Yard site are considering their options following a meeting with Guernsey's Environment Department on Monday.
The department said last month the proposed retail space in St Sampson needed to be cut by 20% before it would be acceptable.
Concerns have been raised the new site could have a negative impact on St Peter Port's retail sector.
The talks set out several options which the developers are now considering.
The planning application to build homes, shops and parking was submitted by developers the Co-op and Leales Yard Limited more than a year ago.
Last month the department gave its verdict on the plans calling for changes before permission would be given.
In response the developers published an open letter expressing frustration at the setback and warned the whole development could be under threat.
Related Internet Links
The BBC is not responsible for the content of external sites.