Guernsey Post and regulator reach agreement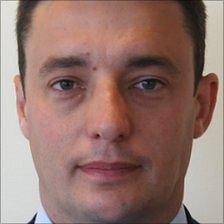 The dispute between Guernsey Post and the Office of Utility Regulation may be over as both sides have announced they have reached an agreement.
The two bodies have been stuck in a dispute over increased competition in the local postal market.
After months of wrangling a compromise over exclusive rights to certain areas of the market has been proposed.
However, before it is finally agreed the regulator will carry out a consultation exercise on the issue.
In October 2009 the regulator (OUR) recommended that in future the reserved area, within which Guernsey Post has a monopoly, would be reduced to 65p for letters and there would be no monopoly at all when it came to parcels.
At the time, Guernsey Post had a monopoly on all post that cost less than £1.35 to send.
The company warned the move would "significantly damage" their business.
Under the compromise the market for parcels would have no reserved area, but Guernsey Post would retain its exclusive rights to supply all other postal items, including letters and large letters, up to the value of £1.35.
Boley Smillie, chief executive of Guernsey Post, said: "It's taken nine months to get to this point from when we started the court action back in November last year, there's been no immediate solution, it's taken a lot of time and effort to get to this point."
There has been some criticism that a publicly owned company and a government appointed regulator have had to incur court fees to settle their differences, although the agreement has avoided a costly full hearing in court.
The OUR said the fees had run into "tens of thousands of pounds", but Guernsey Post has not revealed how much the court proceeding to date have cost the company.
Mr Smillie did admit changes should be made to ensure a similar situation did not arise again.
He said: "The appeal mechanism is through the Royal Court. Does it make sense that a Guernsey utility and a Guernsey appointed regulator are in a Guernsey court disagreeing about something like this? No it doesn't and in that respect something has to change in the future."
Related Internet Links
The BBC is not responsible for the content of external sites.