Minister supports benefits cut for Guernsey teenagers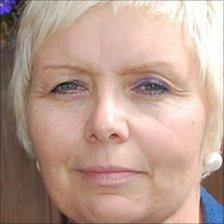 Guernsey's education minister has said she supports plans to cut benefits for teenagers to encourage them to continue in education or take up work.
Supplementary benefit for 16-17-year-olds is set to go down from £79.31 a week to £65.03 in the rates for 2011.
Deputy Carol Steere said: "We have to offer certain kinds of encouragement to young people... we need to engage and motivate them.
"The more qualifications, whether academic or vocational, the better."
Deputy Steere added: "At the moment there does appear to be this disincentive to remain within education if you can leave school at 16 and pick up £80 a week.
"If you are continuing and your family are low income earners there is an educational maintenance grant to encourage a young person to stay in education and that's £30, so there's a real disparity."
However she admitted to at first having some doubts over the scheme put forward by the Social Security Department.
"Initially I did have a little concern particularly as we know there are young people out there who don't fit into the nice category of living with family and getting the kind of family support we'd all hope to have," she said.
"I was a little concerned that reducing the income for those young people, perhaps those who are most vulnerable who are perhaps 'sofa surfing' - that term we have these days where we do know of young people who go from friend's house to friend's house and are surviving on that £80 a week.
"But I have had assurances from the Social Security Department that they will continue to support those young people."
Related Internet Links
The BBC is not responsible for the content of external sites.