Upgrade for Guernsey's lifeboat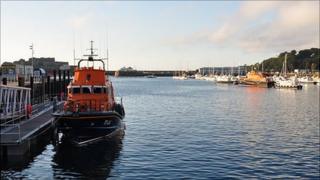 The St Peter Port lifeboat, the Spirit of Guernsey, has travelled to Poole for maintenance, repairs and upgrades.
The work includes repairs to the hull and the replacement of the four blade propellers with a five blade to improve performance and reduce vibration.
A relief Severn Class lifeboat, the Daniel L Gibson, arrived on Monday to take over the lifeboat's duties.
The Spirit of Guernsey has been on duty without relief since November 2008.
The Daniel L Gibson was last on duty in St Peter Port in September 2004.