Guernsey Health Department spending 'under control'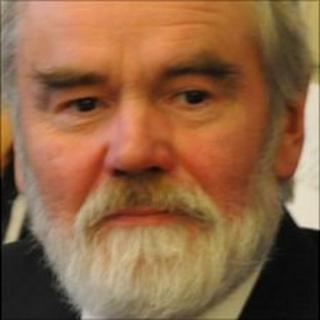 Guernsey States's overspend on health is being brought under control, according to the politician in charge.
The Health and Social Services Department estimates it will overspend its £100m budget for 2010 by up to £3m.
It said this was due to an increase in nurses' wages, superannuation and the rise in utility costs.
Health Minister Hunter Adam said financial constraints would make next year difficult, but would not lead to patients being refused treatment.
He said: "People will get treated, acute cases such as heart and radiotherapy, no way, no way, anyone would be refused treatment if they require it.
"We really have to take on board what does our community expect, what do you want?
"Are you willing to expect increased taxes if you want all these services or are you willing to say wait a minute that would be nice to have but we understand the financial situation of Guernsey at the present time, therefore maybe we should wait a bit longer before introducing that service."
The department is responsible for a third of the total expenditure of the States and came under heavy criticism after a £9m overspend on last year's budget.