Public asked for opinion on waste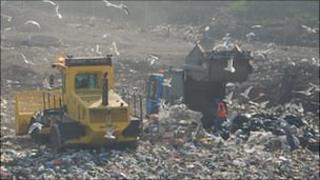 Waste drop-in sessions start as the public's opinion on Guernsey's waste strategy is sought by the States.
The Public Services Department is heading up the waste strategy, and is trying to involve as broad a sample of the population as possible.
The sessions are running at Beau Sejour between 1400-2000 on Friday, 1000-1700 on Saturday and 1000-1600 on Sunday.
Colette Brown, deputy chief officer, said it was important that islanders participated.
She said: "We've had two processes in the past, which hasn't involved extensive consultation in this way."
Since 1994 the States has proposed, agreed and then rejected two different strategies involving a waste-to-energy plant at Longue Hougue.
More than £11m was spent on these two failed attempts.
Ms Brown said: "We're taking a different approach this time, we're trying to bring the community along with us to take those steps as we develop the strategy.
"We're very hopeful that at the end of that we will find a solution that is broadly acceptable to everyone."