Founder's attempt to save Dee Caf drop-in centre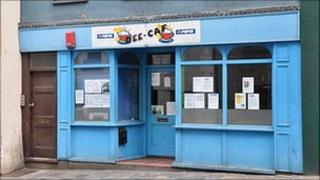 The founder of Guernsey's drop in-centre for disadvantaged youngsters says she believes she can keep the St Peter Port drop-in centre open.
Judy Beaugeard was a founder of Youth Concern in 1995 and helped set up the original Dee Caf project.
She said the centre had become an essential part of the community and she was determined it would stay open.
Ms Beaugeard said she believed she could raise the £70,000 needed annually to run the centre.
Dee Caf, which previously lost the support of its backers, has already been offered a new home in the Caves de Bordeaux, but would still have to pay rent and other bills.