Guernsey's two States-owned tankers give 'good return'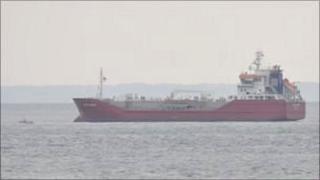 Guernsey's two States-owned fuel tankers are "giving a good return" to the island, according to a director of the company that manages them.
The tankers were bought for 16.9m euros (£15.2m) in December 2008 to ensure the long-term future of the islands' fuel supplies.
Jeff Vidamour, a director of JamesCo, said the exact amount they were generating was confidential.
However, he said they achieved their purpose and "a reasonable return".
Mr Vidamour said as well as serving the Channel Islands, the Sarnia Cherie and the Sarnia Liberty were also carrying cargoes to the Scottish islands, the Isle of Man and France.
He said both ships had contracts for work for at least the next five years.