Vale war memorial move opposed by petition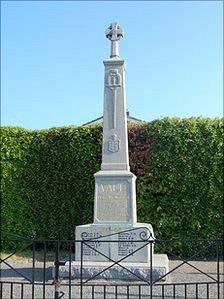 Parishioners opposed to plans to move the Vale war memorial at the junction of Braye Road and Vale Avenue in Guernsey are collecting a petition.
Vale douzeniers won a vote in a parish meeting in May to put proposals to the planning authorities.
If the plans are passed they will have to be voted on again to release the £6,000 in expected costs.
More than 200 people have signed the petition opposing the move, which will be presented on Thursday.
The memorial's present location is by a busy junction and the douzaine have suggested placing it by the Douzaine Room to allow easier access by car or on foot.
But Alison Torode, one of those behind the petition, said the memorial "was an icon for the parish" and should stay at its present location.
She said the memorial to those "who sacrificed their lives in two world wars" would be hidden away if it was relocated.
Mrs Torode claimed the parish meeting in May had not been sufficiently well publicised and had "passed most parishioners by".