Guernsey Airport runway delay will 'impact on business'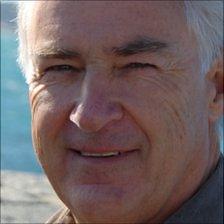 Any delays to the improvement of Guernsey Airport's runway would put the island's financial position in jeopardy, one deputy has said.
It follows calls for an inquiry into the runway and safety area upgrade.
Deputy Tony Spruce said while debate was healthy, the runway was so old any hold-ups would put business at risk.
He said: "It's 35 to 40-years-old and it's falling apart if we don't sort it we won't have a runway and we won't have any business on this island."
Deputy Spruce, a member of the Public Services Department which is responsible for the airport, said: "We can't keep delaying the project, having a shorter runway and maintaining the surface and having small planes fly in from wherever, if we want to see the end of Guernsey's financial stability, that's the best way to go."
The project to extend the safety areas at either end of the landing strip is expected to cost £81m.
Related Internet Links
The BBC is not responsible for the content of external sites.