Vandalism in Guernsey 'not solved by review'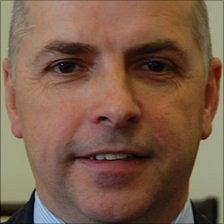 A review of how to tackle vandalism in Guernsey was never going to cure the problem by itself, the politician who led the review has said.
Criminal damage was the most reported crime during 2009 and the Scrutiny Committee tried to put a stop to it.
Chairman Barry Brehaut said about 70% of their 24 recommendations had been put into practice but vandalism remained an issue.
He said States departments had to work together to stop it.
Deputy Brehaut said: "As long as all departments have an awareness that there's things that they can do to lessen the effects, that's the important thing."
He said while the committee's ideas like more CCTV cameras and alcohol free zones had been adopted, it was still keen for ideas such as a mobile CCTV units and a graffiti wall at the proposed new skate part to be investigated.
Deputy Brehaut said: "People in essence realise the benefit of some of these investigations, but the practical application is a staff resource or funding issue."
In November the States will debate how well each of the recommendations have been implemented.
Related Internet Links
The BBC is not responsible for the content of external sites.