Guernsey care home gets year's funding from £1m lottery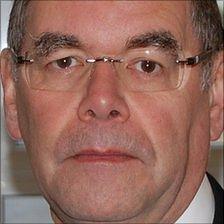 Organising a £1m prize lottery has led to a Guernsey residential care home raising enough funding for one year.
Kevin and Cheryl Le Tissier, from St Peter Port, picked up the top prize in Saturday's draw.
Stephen Jones, the chairman of the Guernsey Cheshire Home, said the event was a major undertaking, but it had raised more than £310,000.
"It's almost a full year's funding that we normally have to try and get from the charitable sector," he said.
"It's not going to stop us continuing to fund-raise, but it is a marvellous cushion to know that we have got that money."
The home provides individual care and support for adults, residents and day visitors, living with severe physical disabilities such as multiple sclerosis, motor neurone disease, stroke and spinal injury.
Two previous £1m lotteries have been held in Guernsey, both of which raised money for Les Bourgs Hospice.
Related Internet Links
The BBC is not responsible for the content of external sites.