'Restraint' solution to Guernsey's deficit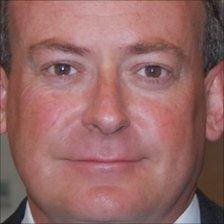 Guernsey is well placed to eliminate its budget deficit within the next four years, the chief minister has said.
Speaking after the announcement of the UK Spending Review details Deputy Lyndon Trott said the island had "an enviable fiscal and economic position".
He said while the UK's budget deficit was 12% of Gross Domestic Product (GDP) Guernsey's total deficit this year was likely to be only about 1.5% of GDP.
Deputy Trott said the deficit could be eliminated by expenditure restraint.
He said: "That we are able to operate with a small deficit position in the short run with relative comfort is a result of our historic fiscal prudence, which we plan to continue by eliminating our deficit within the next four years.
"That time scale is similar to the UK but the manner of the reduction is not, our strategy of deficit reduction is one of expenditure restraint not reduction.
"Restraint is still a challenging task but it is a strategy that should have few risks to our broader economy."
Related Internet Links
The BBC is not responsible for the content of external sites.