Guernsey minister apologises for sex offences law delay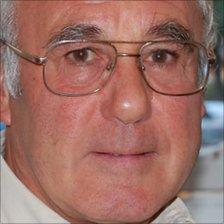 Guernsey's Home minister has apologised for delays in introducing laws designed to protect children and vulnerable people from sex offences.
Deputy Geoff Mahy said staff changes and a large workload were behind the delay on a report about the issue.
It was due to come before the States two years ago, but will not be debated until 2011 at the earliest.
Legislation has to be put in place before the States can investigate introducing a sex offenders register.
Deputy Mahy said: "There's been an enormous workload of legislation linked to the IMF [International Monetary Fund] for the financial industry in Guernsey and I'm afraid that took priority."
He said: "It is possible for people to slip through the net at the moment.
"In any area it would be possible I suppose for a sex offender from Guernsey going to England who didn't report to anybody, and we're unaware of it happening in reverse.
"We believe with a sex offenders register you've got an extra tool in the box to keep a check on these people."
Related Internet Links
The BBC is not responsible for the content of external sites.