Move to control spending of Guernsey States defeated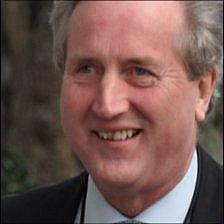 A motion to force the States to ensure that funds were available before being allocated to specific spending projects has been defeated.
Deputy Robert Sillars said his aim was to "show the public and ourselves that we only spend what we know we have".
Since 2008 the States has been involved in a fundamental spending review to save up to £70m through closer co-operation between government departments and cuts in some services.
Savings have already been made through a reduction in the bus subsidy and the closure of some public toilets.
During the debate the Treasury and Resources Minister Charles Parkinson said the island was still on course to make £31m worth of cuts in spending from 2015.
He admitted the rate at which savings were being made was slower than planned, but "more savings are expected towards the end of the period than at the beginning".
Related Internet Links
The BBC is not responsible for the content of external sites.