States votes to protect Guernsey heritage objects funds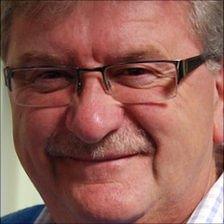 Two attempts to divert money from a project protecting Guernsey's heritage objects were defeated in the States.
The £250,000 set aside for 2011 to improve storage for heritage items held by Guernsey Museum is the first of four such payments.
A move to use the money for a £200,000 bowel cancer screening programme was rejected by 23 votes to 21.
A separate motion to use £125,000 for a review of States employees' pay and conditions was defeated 37 to 6.
The Culture and Leisure Minister Mike O'Hara said he had sympathy for the needs of Health and Social Services, but that the States could not afford to keep putting off spending money on protecting the island's historical objects.
He said: "When in the last two decades has it been the 'right time'? Heritage remains massively under-funded here, compared to the UK, Isle of Man and Jersey, despite it forming a very important component of our tourist offering and our cultural identity."
Related Internet Links
The BBC is not responsible for the content of external sites.