Sark history 'consigned to bin', says conseiller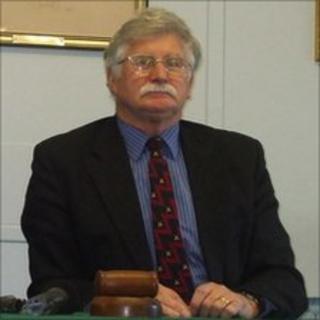 Another piece of Sark history and tradition has been "consigned to the dustbin of European political correctness", says one politician.
On Wednesday Chief Pleas agreed to the final legislative changes to split the ancient role of seneschal.
Conseiller Paul Armorgie said there was a lot of opposition to the move, which had been forced upon the island.
He said: "For Sark it represents another major change in the way that the island is administered."
Sark's 450-year-old feudal system of government was dramatically changed in 2008, when 28 conseillers were elected democratically for the first time.
The seneschal is one of two non-voting hereditary roles in Sark's government - the other is the seigneur (lord) - that remained following the changes.
In October the island's government agreed to separate the two roles of the seneschal, who was both president of Chief Pleas and judge in the Sark court.
Conseiller Armorgie said: "The dual role has served Sark well for more than 400 years.
"There has been little or no appetite to change the seneschal's role by the people of Sark.
"Conseillers have been concerned that the changes have been railroaded on Sark from outside the island, largely against the will of the people of Sark."
He said there had been significant pressure from the UK Ministry of Justice to reform the seneschal's role to make it comply with the European Convention on Human Rights.
Conseiller Armorgie said there was an inevitability and reluctance to the changes.
"The proposition was passed on a show of hands but it was by no means unanimous."