Guernsey to get new electoral roll from 2011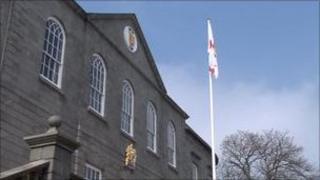 Politicians in Guernsey have agreed to establish a new electoral roll.
The current roll will stop being valid at the end of February 2012 but islanders will be encouraged to sign up to the new roll from September 2011.
Guernsey politicians have rejected an attempt to make registering on the electoral roll compulsory.
Deputy Rhoderick Matthews' amendment was heavily defeated by members, who felt it would be expensive and difficult to administer.
Deputy Matthews told the States of Guernsey that the island had to do something about encouraging more people to vote.
He said: "Guernsey has a very poor record on voting over the years compared with other places.
"The percentage turnout to vote in general elections does not at first look all that bad.
"But when you allow for the low numbers registered, the actual percentage of those who should be eligible to vote is dismally low.
"This weakens democracy and our record is appalling."