Les Beaucamps High School rebuild is agreed by States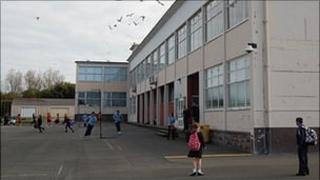 The States of Guernsey has agreed to the rebuilding of Les Beaucamps High School at a cost of £37m.
Concerns were raised during debate about the proposed school size and whether the cost represented value for money for taxpayers.
However, after two hours of debate members voted unanimously to approve the build of the secondary school on the site of the present school.
Les Beaucamps was built in the 1950s and more than 500 pupils attend.
It is the oldest of the three secondary schools built in the island after World War II.
The new school building will be built before the original building is demolished to make way for a community sports centre.
The redevelopment of the site has been discussed since 2001 when it was decided to update all the island's schools.