Sark Chief Pleas election polls open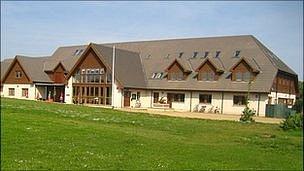 Polls in the Sark Chief Pleas election have opened, as 14 seats in the island's government are due to be decided.
Twenty-one candidates are standing for the conseiller positions, which make up half of the government.
It is the second time the island has held a fully democratic general election, after its first ever was held in December 2008.
Residents can vote until 1800 GMT at the Island Hall.
The candidates are: Andrew Bache; Diane Baker; Edric Baker; Christopher Bateson; Fiona Bird; Paul Burgess; David Cocksedge; Peter Cole; Andrew Cook; John Donnelly; Stefan Gomoll; Janet Guy; John Hunt; Tony Le Lievre; David Melling; Christopher Nightingale; Michelle Perree; Helen Plummer; Peter Stisted; Stephen Taylor; Anthony Ventress.
Related Internet Links
The BBC is not responsible for the content of external sites.