Guernsey tax regime 'will change', says Treasury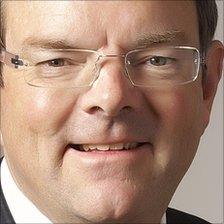 Guernsey's Treasury minister has confirmed changes will have to be made to the island's zero-10 tax strategy.
It follows a European Union code of conduct panel judgement, on Tuesday, that similar regimes in Jersey and the Isle of Man have harmful effects.
Deputy Charles Parkinson said his department would now be trying to work out the best way forward for Guernsey.
Guernsey was not included in the review as it had shown itself to be "open and transparent".
Deputy Parkinson said: "The consultant document made it clear that our preference would be to move towards a territorial system of taxation with a 10% standard rate.
"But we will develop our ideas and produce a green paper for public discussion and consultation next year."
He said there were no plans to change the treatment of tax exempt funds or the tax capping for individuals.
He added that a new system needed to be put in place during 2011.
Under the terms of the code of conduct for business taxation the UK is committed, within its constitutional arrangements, to ensuring that the principles of the code are applied in its dependent and overseas territories, which includes Guernsey, Jersey and the Isle of Man.
The UK has said it was supportive of Guernsey's efforts to move towards an internationally acceptable business tax regime.
Related Internet Links
The BBC is not responsible for the content of external sites.