Sark's Chief Pleas election: Only one lost seat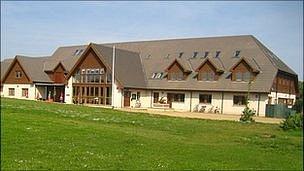 Just one of the 14 Sark politicians standing for re-election failed to retain a seat as half of Chief Pleas was elected on Wednesday.
Twenty-one candidates stood for the 14 conseiller positions, half of those available in the island's government.
Sitting member Peter Cole polled just nine votes less than John Hunt, the successful candidate with the least votes.
Almost 80% of the island turned out with 362 of the 456 eligible voting.
Dave Cocksedge topped the poll with 293 votes. Andrew Bache became the new member with 242 votes.
It was the second time the island had held a fully democratic general election, after its first was held in December 2008.
Then the 28 elected conseillers drew lots for who would serve two-year and four-year terms, to allow for half of the house to be elected every two years.
For the first time one of the 28 conseillers will be elected president of Chief Pleas.
It follows the decision to split the role of seneschal, who until the decision in October was both chief judge and head of the island's government.
The successful candidates were: David Cocksedge 293; Helen Plummer 281; David Melling 267; Christopher Nightingale 258; Andrew Bache 242; Edric Baker 212; Christopher Bateson 211; Stefan Gomoll 211; Diane Baker 201; Anthony Ventress 192; Andrew Cook 189; Michelle Perree 189; Janet Guy 169; John Hunt 167.
The unsuccessful candidates were: Peter Cole 158; Fiona Bird 152; Tony Le Lievre 147; John Donnelly 133; Stephen Taylor 116; Paul Burgess 107; Peter Stisted 104.
Related Internet Links
The BBC is not responsible for the content of external sites.