Guernsey reciprocal health agreement in 'deadlock'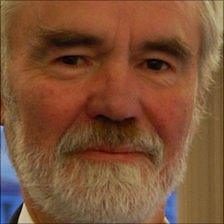 Any new reciprocal health agreement between Guernsey and the UK has to overcome a major stumbling point, the island's health minister has said.
The different free services offered in the UK mean there could be a shortfall which Guernsey would have to pay for.
Deputy Hunter Adam said: "You can call it a deadlock, I'd say a stumbling point... Guernsey has to decide what is the best way forward.
"If we give visitors free services we would end up having to pay."
The previous agreement ended in April 2009, although treatment in accident and emergency departments in the UK has remained covered, but any care beyond that must be funded.
Deputy Adam said hopes a new deal would be in place by Christmas had been held up as Jersey's agreement had not yet been reached.
"It is only recently that we have been able to go ahead and have initial discussions.
"Treatment for local people is not free until they enter the hospital, in other words the GP they're required to pay for, ambulance service, unless they have insurance, and the A&E [Accident and Emergency] department.
"Thus we believe it would be unfair to allow free treatment for visitors if our own residents don't have free treatment."
Deputy Adam said his department was due to discuss the issue at its first meeting in January and may take a report to the States to ask them for a solution.
He said looking at how health services in the island were funded could not be ruled out but "the system we have at the present time appeared to be adequate for the majority of Guernsey people".
Deputy Adam said it was important island residents had adequate insurance when travelling as it was unlikely any agreement would cover the costs of repatriation.
Related Internet Links
The BBC is not responsible for the content of external sites.