Guernsey States job cuts 'would affect services'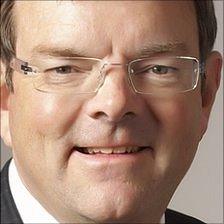 Job losses in the States of Guernsey are not where savings should be made, the island's Treasury and Resources minister has said.
In 2008 deputies agreed to cut £31m from government spending from 2015.
Deputy Charles Parkinson said drastically cutting staff numbers was not an option if current service levels were to be maintained.
He said: "To have the first class services, which we enjoy, you do have to employ people to do it."
Deputy Parkinson said: "Despite the best efforts of all the management consultants who have been brought in, there have not been identified huge opportunities for getting rid of staff.
"So I think actually people should be reassured about that."
Related Internet Links
The BBC is not responsible for the content of external sites.