Royal flavour to 2010 boys' names in Guernsey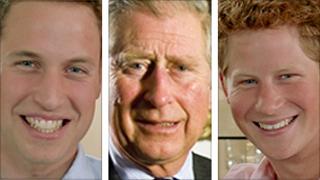 The most popular names for boys born in Guernsey in 2010 had a distinctly royal flavour.
The names of the first three men in line for the throne scooped the top three places among births registered during the year.
Charlie, with 15 registered, was the most popular boys' name, while there were nine boys given the name Harry and eight called William.
There were also two boys called Charles.
Other popular names were Alexander and Lewis.
Chloe and Olivia were the most popular girls names, both with seven, ahead of Daisy, Isla and Jessica.