Alderney 'needs more residents', says States member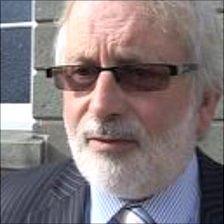 The solution to the downturn in Alderney's economy would be to attract more residents to the island, one politician has said.
Richard Willmott, the chairman of the Policy and Finance Committee, said the economy was the biggest challenge facing the island in 2011.
He said overall trading was down, particularly in the housing market, and the building industry had suffered.
Mr Willmott said: "Basically, what the island is short of is people."
He added: "In future the States needs to change its marketing strategy more to promoting the island as a place to come and live, rather than as a place to come and visit."
Related Internet Links
The BBC is not responsible for the content of external sites.